Free-standing inserts (FSIs) may have reached their shelf life. Industry-leading analysts constantly assess the modern marketing arsenal, aimed at driving loyalty and sales — in recent quarters the outlook for FSIs has become grim. Recent data suggests that FSIs are experiencing significant decline by all measures, leading them toward obsolescence and prompting marketers to reconsider this strategy.
The current state
In 2022, paper coupons represented 90% of all coupons distributed but only accounted for 25% of all coupons redeemed.1 This is likely why P&G brandSAVER, for example, has ceased all issue distribution as of 2023. What's more, total coupon redemptions have declined a staggering 75% since 2013.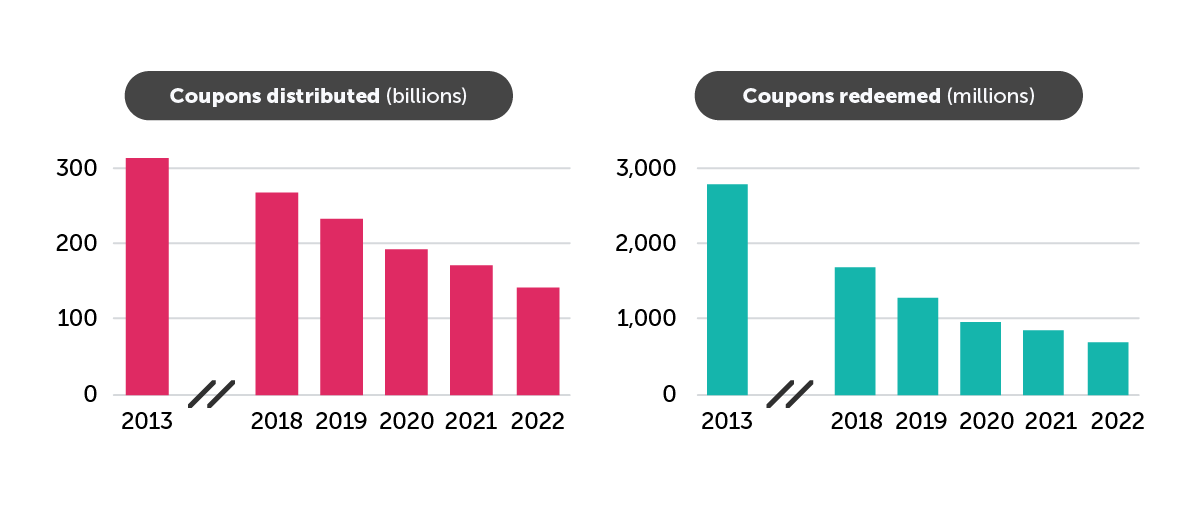 The impact on consumers
During the heyday of paper coupon distribution years back, consumers found price relief which would be especially important in today's macroeconomic environment. With distribution now vanishing, American shoppers are missing added value they've come to rely on.
Brands are grappling with how this tension leads to constrained spending — 49% of shoppers are currently looking to cut back on food and grocery spending, in consideration against other categories like restaurant dining (45%), gasoline (36%), and subscription services (19%).
As a result, shoppers are getting savvier and turning to digital methods. They're also reporting to demand practical brand messaging that helps them save or rewards them for loyalty as opposed to other types of messaging.⁶
Meanwhile, working to fulfill this need, the Ibotta Performance Network (IPN) is the leading provider of digital rewards, running an average of 2,819 cash back offers daily in 2023.
Ibotta has proudly delivered over $1.4B in cash back rewards to American shoppers since 2012.
What this means for advertisers
Adapting to the changing market is key. Advertisers are embracing innovative, digital solutions like Ibotta and the IPN, which enable access to a younger demographic (who are more likely to adopt new technologies) while bringing supercharged efficiency and performance measurement.
For a comparative example, to move 150,000 units with a 0.28% average redemption rate, an FSI circulation of 53,571,429 is required. To achieve the same result with the IPN's 24% average redemption rate, only 625,000 offer unlocks are required. And to the advertiser that's at 100% pay-per-sale — there's zero spend on clearinghouse fees or wasted clicks.
Quick stats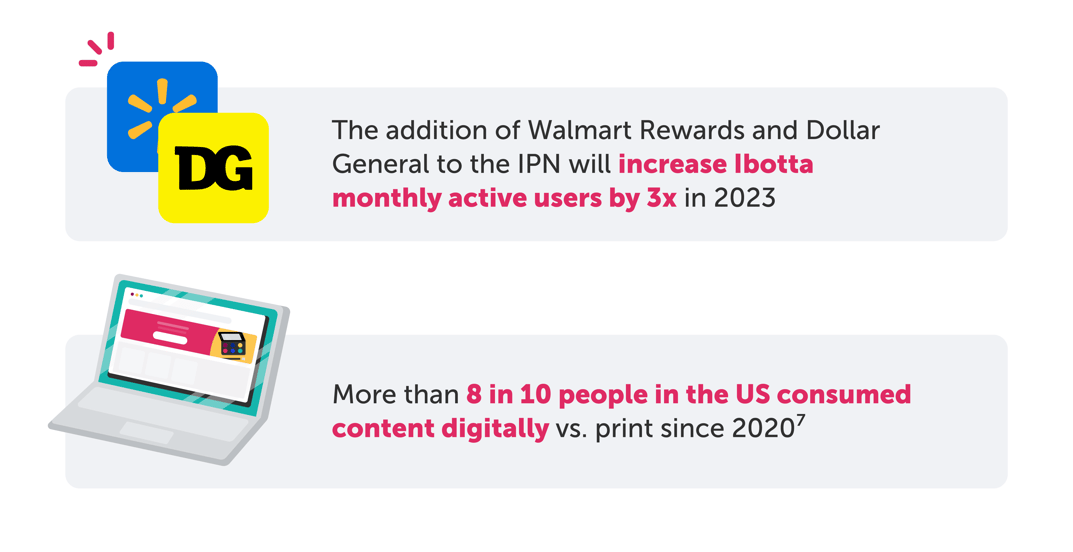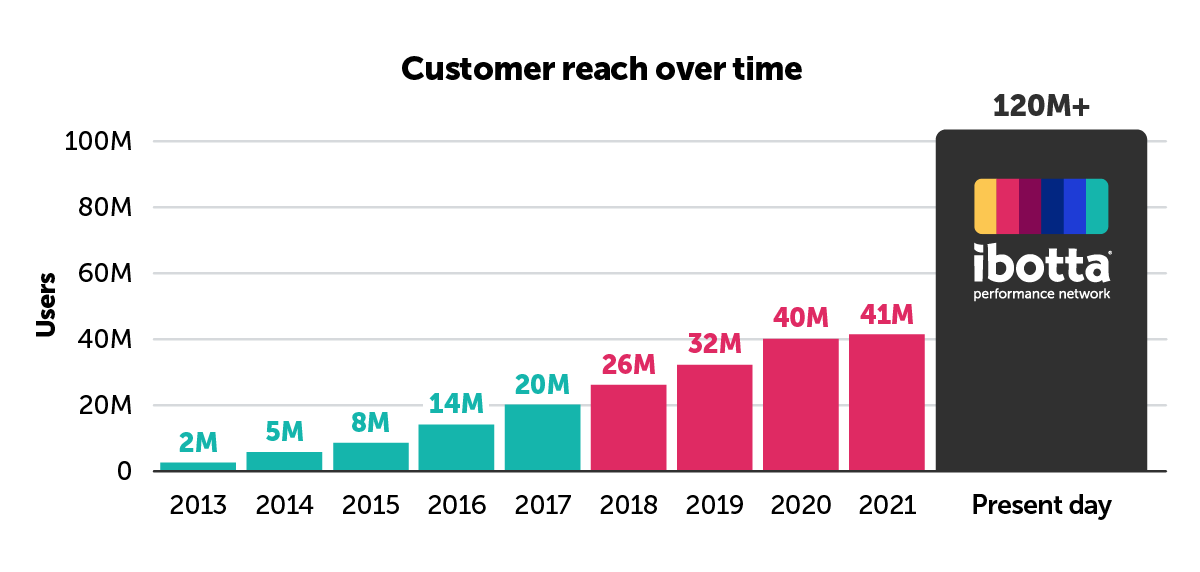 Ibotta's Client Partnerships team works in close collaboration with yours to leverage the IPN in tailored fashion, according to your unique objectives, to maximize results. For custom insights into effective promotional strategies to drive incremental sales, shopper loyalty, and market share, all at unprecedented scale, talk with your rep or inquire here.


¹ Coupons in the News, Oct 2022 ² Deloitte, 2021 ³ Sunday-paper-coupons.com 2022 Insert Schedule ⁴ Coupons in the News, Feb 2019 ⁵ Statista, 2022 ⁶ Vericast, 2022 ⁷ RetailMeNot Everyday Consumer Study, 2020.